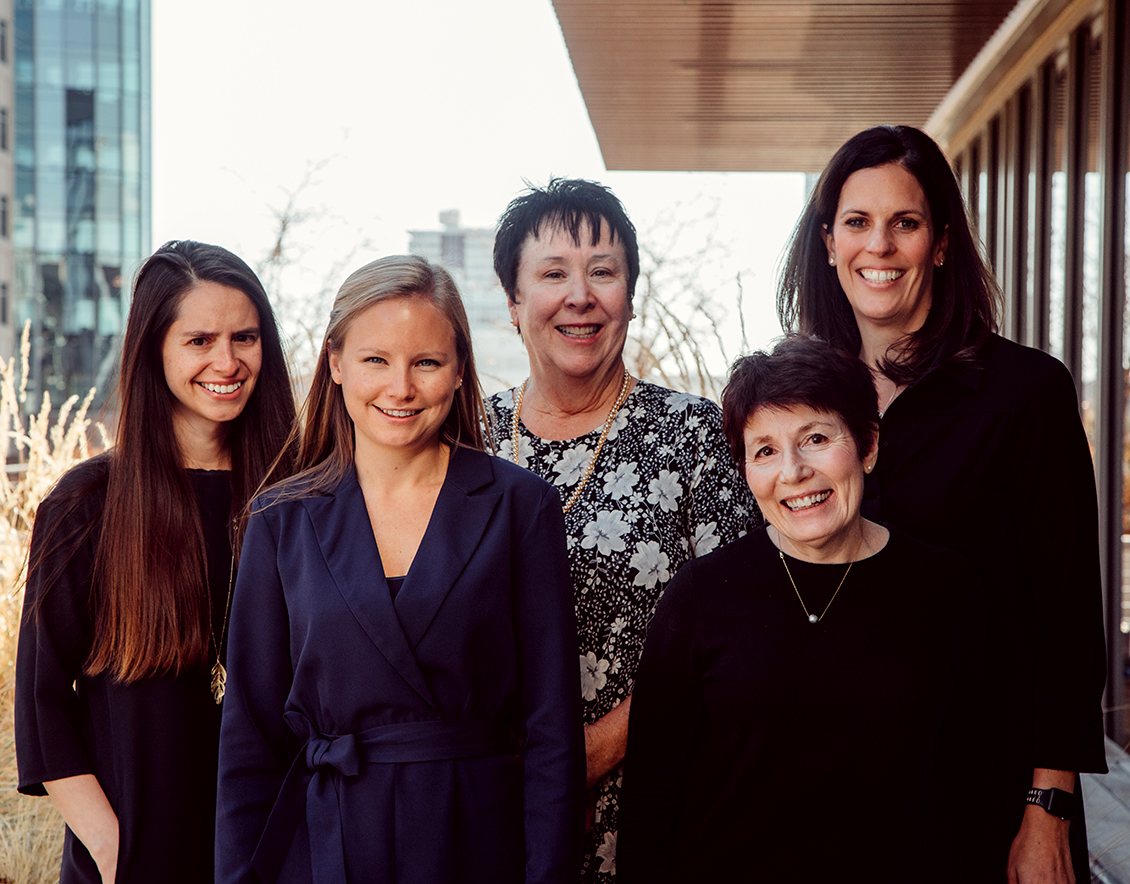 Just as our founders were committed to ensuring Colorado remains a land of opportunity, our staff is committed to carry out the Foundation's vision and in so doing, support the life-changing work of the social, business and medical entrepreneurs in our state. Some staff members have been with the Foundation since it opened its doors (they just can't stay away). Others are relative newcomers with a long-standing dedication to service and philanthropy. All have deep roots in Colorado and enthusiastically lend their hearts, heads and hands to support the great work being done by our talented grantees.
Click portrait for more…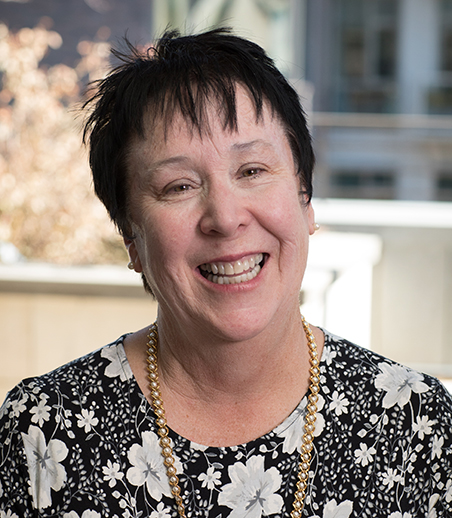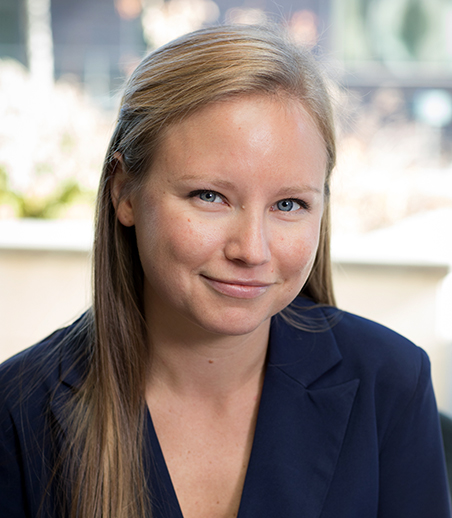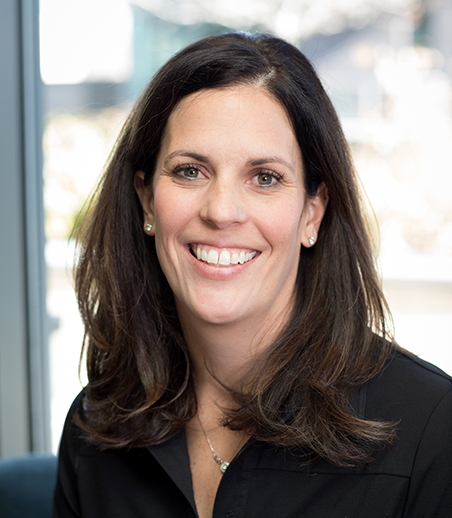 ×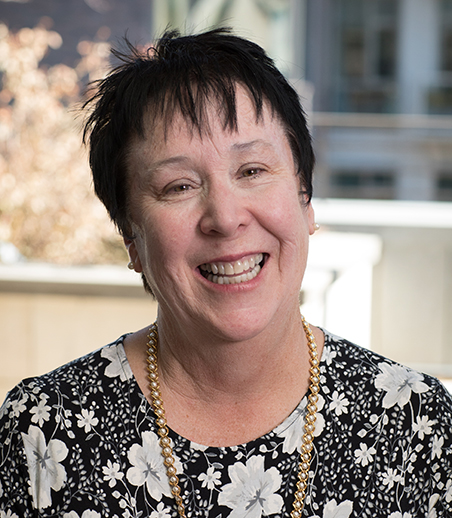 Cindy Kennedy
Cindy Kennedy functions as the Foundation's Central Command. A skilled troubleshooter, negotiator, internet-fixer, and database expert, Cindy keeps the entire office running smoothly. Fortunately, Cindy is also the first person you reach when you call which means never having to press "1" for more information. In case you didn't know, Cindy's secret talent is finding the best, and funniest, GIFs for any occasion.
Before joining the Adolph Coors Foundation in 2003, Cindy worked at Educare Colorado and the Piton Foundation. She attended the University of Northern Colorado.  The mother of two girls, Cindy's daughters keep her busy. When she is able to squeeze in some free time, she enjoys sharing her (very tasty) recipes with co-workers.
Inspired wisdom comes from everywhere!

Lila Kennedy
"And though she be but little, she is fierce."
— Shakespeare

×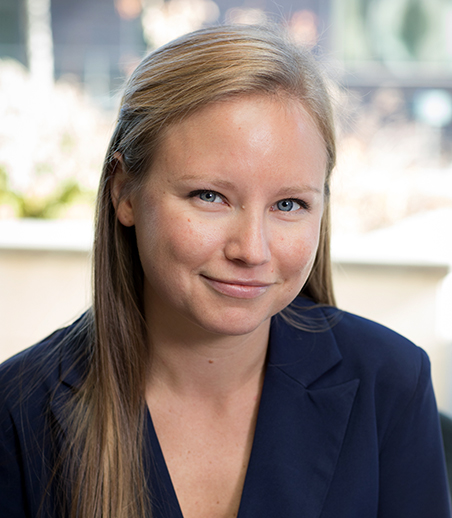 Liz Tara Losinski
Even though Liz Tara is the rookie on our team, this is not her first experience with our foundation. She's been the recipient of an Adolph Coors Foundation "no" as a former nonprofit development director (she feels your pain, development directors!).
A graduate of Hillsdale College, Liz Tara has raised money for public policy organizations and most recently led advancement at The Salvation Army in Washington, DC. Now as a program officer at the Foundation, she pulls from her past work to help nonprofits by using both her head and heart.
When she's not working, Liz Tara reads, keeps up with her big family, travels with her husband and is always on the hunt for the next best hummus recipe. Living in Colorado, Liz Tara of course loves to ski, but she'll confess that the first time she ever encountered a ski slope, she ran into the man in front of her and went down the entire mountain hooked onto his skis at a terrifyingly high speed.
Inspired wisdom comes from everywhere!

Rock Losinski
"Never miss a good opportunity to shut up."
— Rock Losinski

×
Carol Strathman
Carol Strathman opened the Foundation's doors in 1876. Ooops, make that 1976. Whatever…a long time ago. Carol began working for the Foundation just a few months after it opened its doors in response to a newspaper ad for a receptionist. Because of this, she remembers things about the Foundation that, um, even members of the Coors family do not remember! Carol is responsible for keeping track of the Foundation's finances and can also be found out in the community visiting with nonprofits.
A graduate of Colorado Women's College where she studied English and creative writing, Carol is a writer at heart and says that is still what she would like to be when she grows up. She enjoys working with the Foundation's directors whom she describes as caring and visionary; the last of the real cowboys, doing what they believe in their hearts is the right thing to do, even if they sometimes stand alone. Growing up in Granby gave her an appreciation for Colorado's mountains, something she shares with her husband. They also share a love of anything animal and most especially their dog, Dodger.
Inspired wisdom comes from everywhere!

Dodger Scheinblatt
"Be fearless, even if you're fluffy; Let your inner puppy off leash every chance you get; and, If you really don't want someone to leave, hide their shoes."
— Dodger Scheinblatt

×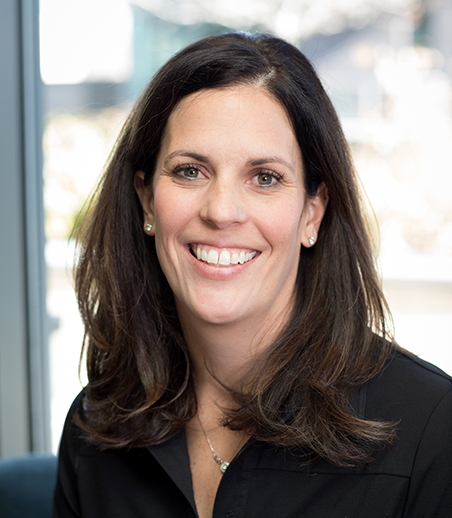 Carrie Tynan
Colorado native Carrie Tynan thinks she has the best job in the world. As the Foundation's Chief Executive Officer, she loves visiting nonprofits and learning how they are improving the lives of the people in their communities. She says she is consistently impressed by the range of life-changing services nonprofits provide to Coloradans, and inspired by the way policy groups fight to protect our individual freedoms. Carrie jokes, "I've never met a nonprofit that I didn't like; there would probably be no money left if I were in charge of the funding decisions!" (No, you are not allowed to request Carrie for your on-site visit!) Seriously, Carrie takes great pains to evaluate each organization fairly and rigorously.
Before joining the Foundation, Carrie spent five years as an English teacher at J.K. Mullen High School. A graduate of the University of Texas, Carrie is involved with numerous nonprofits in the Denver area. Carrie and her husband are also busy parents keeping up with their two active kiddos. As a family, they all love anything outdoors, including golfing, skiing and hunting and attending Colorado sporting events.
Inspired wisdom comes from everywhere!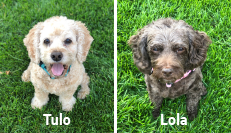 Tulo and Lola Tynan
"Endurance: If you love it, you will never get tired of it"
— Tulo
"Size: No matter how small, it is always important to be heard"
— Lola